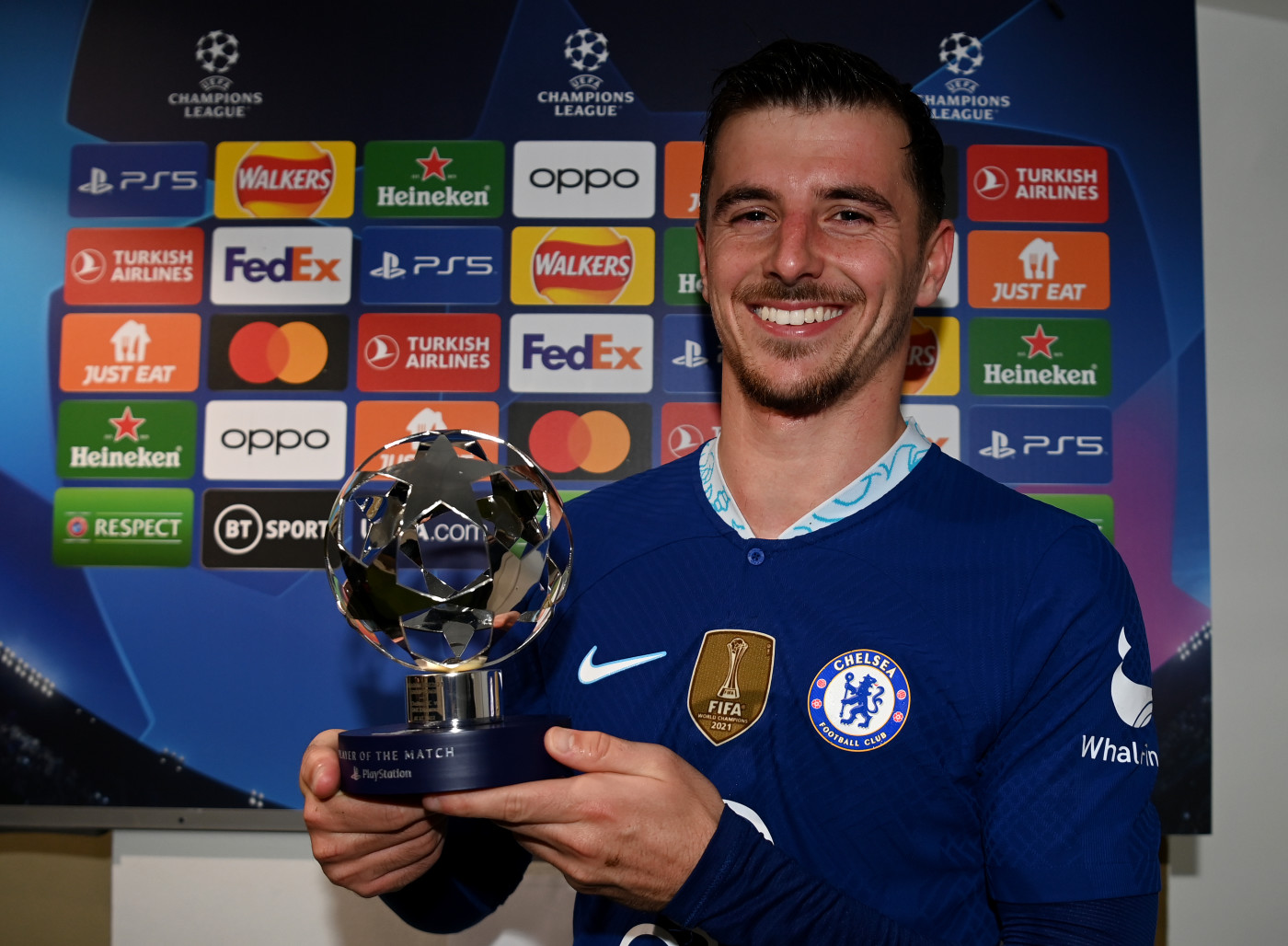 Mount played the full game in a deeper midfield role than the one he has often been deployed in, and such was the extent to which he was at the heart of our best play he was named the official UEFA Player of the Match.
That was a decision he admitted to being surprised at, going on to suggest an alternative contender as he assessed the role he played in our 2-1 victory.
'We changed the formation a little bit,' Mount explained.
'It allowed me to drift and connect the midfield, and get forward as well. I felt good. It was a nice position for me.
'When I look at a game the negatives stick out in my head, and I gave the ball away too much. That's how I am, that's what I think about after the game, but I did some good bits as well, so I'll take it.
'The lads have been battering me the last couple of games I've got man of the match as they don't think I deserved it, but today I don't think I deserve it!' continued Mount.
'Denis Zakaria came in and was unbelievable. He deserves man of the match more than me, and he scored as well!
'To step up after not playing, and starting the game, was brilliant. I'm very happy for him to get this opportunity and to do so well.'
Zakaria is mobbed by his team-mates after scoring on his debut
Mount revealed his altered position and the formation change was part of a broader plan to work on different aspects of our game, especially in the wake of Saturday's humbling at Brighton.
That helps explain Graham Potter's strong starting XI, with Raheem Sterling one of those to keep his place, rewarding the manager with a fine equaliser, ending a run of eight games without finding the net in the process.
'It's brilliant for Raz, he took his goal very well, very happy for him,' enthused Mount.
'He doesn't think about how many games he goes without scoring. He's so focused on helping the team and getting in the right positions, and it will come for him, we know how good he is.'
Mount and Chilly in discussion before the left-back's injury
An otherwise excellent evening in SW6 ended on a sour note when Ben Chilwell picked up a hamstring injury in stoppage time. With the World Cup three weeks away now, Mount understandably expressed sympathy and concern for his England team-mate.
'We don't know how bad it is but that was tough to watch. We saw his reaction and that never looks good. As soon as you feel something and to not even think about the ball, it's tough.
'We know what's coming up, hopefully it's not too bad and he can be back as soon as possible because we need him as well.'